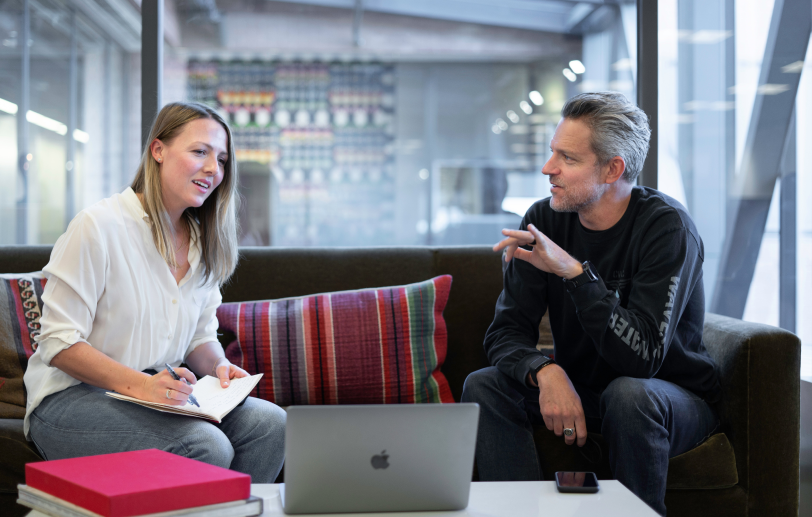 Content Strategy
Content Strategy is the planning for, creation of, and governance of content and data within a system, so that it can be easily and readily consumed by the users of the system or by other machines that need to interact with it.
Content Strategists organize and structure any written words on forms, buttons, error messages, in articles, social media, as well as video or any other embedded content, and data need to be organized and structured in plain language to be easily used by people, and in order to facilitate efficient access by other systems. Content and data also need to have governance and sustainability plans for future creation and on-going management as systems evolve and scale.
Content Strategists at IntelliBridge focus on creating the best data structure and appropriate plain language that allows for intuitive understanding of the content for the users, while also ensuring that the metadata, site structure, APIs, and markdown are readily consumable by machines.
---
Content Strategy Capabilities
Information Architecture – We understand our users and collaborate with you to develop scalable information architecture that is intuitive and easy to use, while creating navigation and taxonomy vocabularies based on plain language use.
Content & Data Migration – Moving content and data from one system to another, even when it's just a platform upgrade, can be a daunting task. We work with you to develop a structured, efficient migration process with a goal of ensuring content integrity and functionality.
Content & Data Structures and Hierarchies – We research and interview current user behavior, pain points, and natural navigation and organization paths that enable us to build systems that are focused on plain language, use- and needs-based content organization.
Content & Data Audits / Analysis – We help you review and evaluate your current content based on a variety of best practice principles, accessibility and usability standards, and content effectiveness. We focus on providing client content contributors and managers with the tools needed to successfully create, manage, and promote their content following "Create Once Publish Everywhere" practices.
Plain Language, Tone & Voice Guidelines – One of the most effective ways to establish trust is by having a strong and cohesive brand voice to tell your story. We help you evaluate and consolidate your existing messaging efforts into practical guidance your content teams can reference when writing web copy. Incorporating plain language and using tone in ways that consider the user's state of mind and improves clarity, reliability, and user confidence in your content.
Content & Data Governance – We develop governance standards to help you provide a formalized structure for your content and data that aligns with both their business and communication objectives and the principles of creating a sustainable content management process that is flexible, easy to learn, and based on each team's unique needs.
Search Engine Optimization – We help you understand the data that is being collected and point out opportunities to use data and meta data to improve find-ability, trustworthiness, reliability, resulting in a better user experience and confidence in our your expertise.
Microcopy Creation & Guidelines – We share best practices and real world examples that relate to your areas of expertise to help create more useful, relevant and focused content. Our activities can include large group instruction, small group workshops, quick start guidance and links to preferred tools for testing content.
Content & Data Workshops – We conduct workshops focused on content and data – from setting objectives and KPIs to the practical day-to-day management and distribution of content. Our outcomes equip you clients with the information and structure needed to keep audiences engaged. Additional workshops focused on content writing, setting review cycles, and optimizing content for the web and creating content connections may be provided as needed.
Content Lifecycle Management Strategies – We help create build sustainable, relevant content by providing structure and guidance that can be implemented across its lifespan. Content review calendars, expiration recommendations and content roles and review process designed to ease individual burden are all elements of strong lifecycle management.
Content Development & Distribution Strategies – We help identify gaps in content and seek opportunities to add, replace, or update content based on a variety of inputs, including behavioral analysis, keyword search activity, and known initiatives. We provide structural guidance and tools that can be used to determine which content to share to increase engagement, the best platforms to share different content, and increase content reach.
Case Study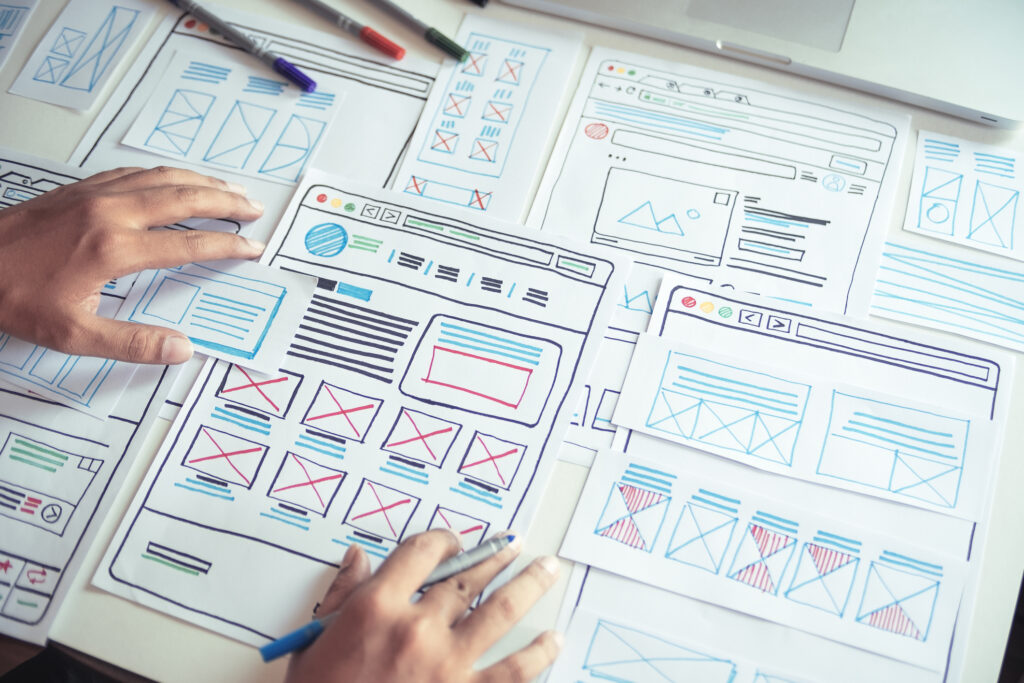 FOIA Intake Process
Our client receives more than 25% of all federal FOIA requests. We set out to maximize efficiencies and decrease request processing times.
Our Capabilities
How Can We Help?
In a world that changes fast, we move faster, with the structure and foresight
to meet ever-evolving challenges with dynamic results at speed.